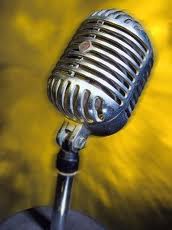 When the Spokesperson Misspeaks
"I don't deal with rumors. I don't care about rumors. All I care about is facts. And I don't have any facts to give you."       Publicist Alan Nierob, March 18, 2009
A spokesperson is someone engaged to speak on behalf of others. They are guardians of brands and reputations. So why was Alan Nierob talking about himself when responding to questions about actress Natasha Richardson, after her fall on a ski slope in Quebec?  His stinging rebuke sounds like it was meant for The National Enquirer, but it was The New York Times asking the question. In fact, Richardson's story resonated with a wider public precisely because it was so real and unscripted.
Nierob, we can assume, was being hounded by reporters and others who were demanding to know more than he could say.  And with clients who are catnip for the celebrity press, he's used to being on the defensive. It's also likely that Richardson, the wife of client Liam Neeson, was a friend. Still, given her sunny temperament and the wave of sympathetic coverage, a kinder, gentler "no comment" was needed.
Spokespeople are also behind-the-scenes crisis managers and strategists who are paid to make embarrassing stories slip away. And Nierob has a record of tending to celebrities in trouble. In 2006, he fronted for Mel Gibson following the actor's DUI arrest and the uproar over his anti-Semitic rant at the scene. The Oscar winner was soon off to rehab and off the front pages.
Like doctors, spokespeople hold to a Hippocratic-like oath to avoid doing – or saying – anything that could make matters worse. This always reminds me of Raoul L. Felder. He's the lawyer who represented New York Mayor Rudy Giuliani during his nasty divorce from Donna Hanover in 2001.  Giuliani announced his separation before he told his wife. Hanover asked the judge to ban his girlfriend from the official residence. Felder said she was a self-absorbed wife and mother.  Still, was it possible that Felder was speaking for Giuliani when he announced to a curbside gathering of scribes, "The leitmotif here is Donna Hanover – that isn't even her maiden name, by the way, that's the name of her former husband – will have to be dragged from the chain of the chandeliers in Gracie Mansion by the next mayor who ever that is."   In this case, Felder was having far too good a time not to be honoring his client's intent.
Posted by Bodine Williams, the media training and message development specialist.