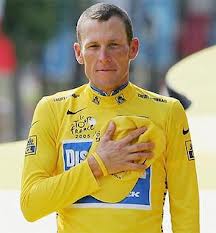 I'm Sorry, Please Interview Me
18 January 2013
5 Comments
Exactly when did the media interview become the format of choice to say, "I'm sorry?" For weeks we've been speculating on what Lance Armstrong would tell Oprah and what Oprah would ask. I wondered if he'd have a round of media training in advance of their encounter. After all, who could forget James Frey and the grilling he got for misleading Oprah and members of her book club with fabrications in A Million Little Pieces. But this would be different, less personal. Lance had not conned Oprah, he'd conned the world of sport – for years.
(Armstrong admitted that he cheated and that's the bottom line. Commentators who accuse him of cunning for still managing his media image doesn't make sense In a crisis, rule one is to salvage all you can.)
So many wrong doers make their way to the interviewer's chair. Mel Gibson sat down with Diane Sawyer, following his DUI anti-Semitic rant.  Michael Richards, a fraidy cat, made his poor excuses for using the N-word on David Letterman via satellite.  Governor George Allen when to Meet the Press with Tim Russert, after his "macaca" moment. And so it goes. Interviewers acting as surrogates, doling out sympathy or a scolding as needed.
You'd think in a crisis, people would want to fly under the radar with a taunt press statement rather than face questions. But the Q & A apology seems to be the way to go if you've a brand. If you don't, no one seems to mind how you go about mending fences. A true apology has to be a leveling experience. For the famous that means a stage as big as their hold on the public imagination. That explains why they reach out to Oprah or Diane or David.
Posted by Bodine Williams