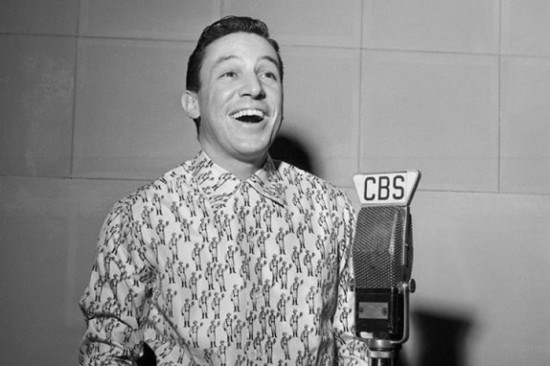 Gotcha: With Mike Wallace the Media Interview was a Weapon
"Mr. Wallace, a pioneer of American broadcasting who confronted leaders and liars for "60 Minutes" for four decades, has died at 93, CBS News said."
That is Brian Stelters's lead in today's NewYork Times. It's just about perfect since the "leaders" were often liars who made the mistake of going on the record with Wallace, who always had the goods before he showed up.
Wallace was a ferocious and fearless interviewer. He was a role model for journalists because he showed us how far he would go even if we lacked the organizational heft and personal courage to go there ourselves.  He also was fortunate in his subjects: dictators, crooks, tarnished icons and an endless line-up of mostly wrong guys.  Wallace went after subjects with something to hide.
Wallace was also fun to watch. He was the master of journalism as theater. Not the fake drama of safe interviews, but dangerous conversations that revealed, illuminated, explained and sometimes disturbed our belief in the order of things. His one-on-one with presidential aide John Ehrlichman alerted the nation to the criminality of Richard Nixon's white house.
When I was hosting Insight on Global Television News, the editor of  The Toronto Sun, Peter Worthington, described me as a "fearless" interviewer in one of his columns. That was a tribute to Wallace who had been my role model since journalism school.
In the end it was easy to parody Wallace, with his trademark, "are you telling me….?" or "do you mean to say….?" It was a measure of how great he was. His wind-up to a question was both a promise (to his audience) and a warning (to interview victims) of what was to come.
In a while, I am going to find my favorite Mike Wallace media moment.  On this occassion he was being interviewed by Johnny Carson on the "Tonight Show."  On that occasion Wallace had met his match.
The Art of Talking Back, April, 2012.